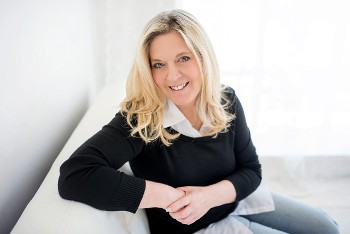 JILL ADAMS MSN, ANP, PMHNP-BC
Ms. Adams is a Board Certified Nurse Practitioner who is qualified to practice in both primary care and psychiatry; diagnose, treat, and prescribe medication for children, adolescents, and adults. Some of her practice specialties include (but not limited to) ADHD, Depression, Anxiety, Panic Attacks and Insomnia.
Jill's style of practice can be traditional (prescribing up to date psychiatric medications) or alternative medicine (natural treatments including but not limited to vitamins, supplements, lifestyle modification, nutrition, exercise and stress management). She believes in the mind/body/spiritual connection, and we are made up as a whole person and not a series of parts, just as Hippocrates "The Father of Medicine."
Jill began her medical career in the Military, where she first began training in combat medicine. After spending time helping people with their medical and emotional problems, she realized this was her passion. She then decided to continue her education while in the Military and received her first Degree in Nursing in 1983.
After completing her Military service, she continued her education at Purdue University and received a Baccalaureate Degree in Nursing. She then continued with her graduate studies at Indiana University and received a Masters Degree as a Nurse Practitioner in Primary Care and a Post Masters Degree as a Nurse Practitioner in Psychiatric Mental Health. She assisted in implementing Indiana University's first "dual degree" in combining primary care and psychiatry. She was the first graduate student to graduate with degrees in both primary care and psychiatry. She is a board-certified Nurse Practitioner.
Over the course of thirty-six years of medical practice, Jill has had the privilege of working in many practice areas, including psychiatry, primary care and family practice, gynecology, rheumatology, internal medicine, pain management, interventional spine, bariatric surgery, and urgent pediatric care. Much of her experience has been in pediatrics. However, she also has many years of experience working with adolescents and adults. She enjoys working with a variety of age groups.
As a Military Veteran, Business Owner, Jill is also a published author. She completed her first book in November 2018, "Medicine for the Soul- 9 Miracle Prescriptions." She has also been a guest on Christian Television (TCT). Special areas of interest are obesity and emotional eating, post-traumatic stress disorder, abuse (physical, emotional, and sexual), stress-related disorders, hormones (men and women), and their relationship with mood and overall health. Her main area of interest is the mind, body, and spiritual connection pertaining to their relationship and role in one's health and healing. Jill has always enjoyed helping people and finds her work very rewarding.
Jill's hobbies include reading, writing, beach activities, hiking, bicycling, and traveling. Her longtime hobby has always been playing golf.
"Give, and it will be given to you. A good measure, pressed down, shake together and running over, will be poured into your lap. For with the measure you use, it will be measured to you." (Luke 6:32)
It is in giving that we truly receive!